New Bill Would Add Sexual Extortion to NJ Crime Laws
New Jersey Continues to Adapt to the Changing World of Technology with its Latest Advancement of a Bill that would Make Sexual Extortion a Crime.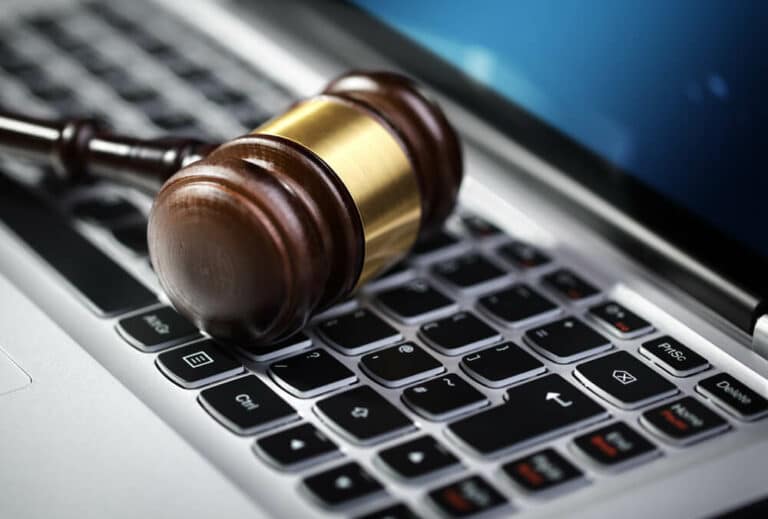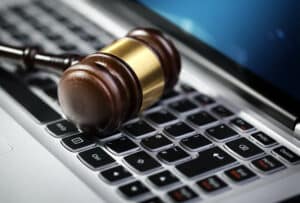 If the proposed new sexual extortion crime law is ultimately enacted, this charge would become a third degree crime with penalties including up to $15,000 in fines and three to five years in prison. That is, unless the victim is a minor under the age of 18 or anyone with a developmental disability. If either of these aggravating circumstances exist, then sexual extortion becomes a second degree crime, which carries enhanced penalties of between five and ten years in state prison and a fine up to $150,000.
Sexual Extortion: What it is and How it Happens
It may seem a strange, made-up word, but sexual extortion ("sextortion") is an actual crime with horrifying consequences. The term describes what happens: the perpetrator uses compromising personal information or sexually explicit images against their victim to get them to engage in sex with them or to deliver more sexual material. The target is typically vulnerable, like a child or disabled person. For instance, when an adult threatens to publish a minor's naked picture unless they send more sexual pictures, money, or an address to meet for sexual favors, they commit sexual extortion or sextortion.
Unfortunately, naïve children or cognitively disabled adults may befriend adult strangers they think are their age or a friend they learn to trust on the Internet. The perpetrator may take an interest in their lives and make them feel like they have a friend. Often, sexual exploiters convince young people to send them compromising pictures of themselves, find the sexual images in chat rooms, or hack a child's computer to get sexual photos and videos. They may threaten, bribe, or lure a victim with gifts, flattery, or lies. Recently, the FBI warned that incidences of sex extortion are rising, and especially boys between 14 and 17 are targets in gaming rooms. The experience can physically and psychologically destroy a victim's life.
New Jersey Law would Make Sexual Extortion a Crime
The New Jersey legislature may finalize efforts to do something about the sextortion phenomenon, if the new sexual extortion crime bill becomes law. New Jersey lawmakers recently forged ahead in the legislative process, with a bill that would criminalize sexual extortion. Bill S-653 would make sexual extortion a third degree crime, punishable by three to five years in prison and up to $15,000.00 in fines. However, the offense rises to a second degree crime when the victim is a minor or a disabled individual. Second degree crimes carry a five to ten year prison sentence and a maximum $150,000.00 fine.
Although New Jersey has laws on the books to protect minors and disabled individuals from sexual assault, sexual abuse, harassment, criminal sexual contact, and child pornography (criminalized as endangering the welfare of a child), this is the first law to specify sexual extortion as a stand-alone sex crime. It differs from existing law by specifying the method of extortion. It is already a crime to blackmail someone with sexual images but not specifically coerce others to provide sex, sexual content, or money under the threat of ruining their reputation, physical body, or property with the victim's sexual exposure.
A victim may never have physical contact with the perpetrator. In addition, since the law addresses the rampant increase in Internet interactions, the crime is still applicable when an adult coerces a youth to engage in sexual activity electronically.
The Purpose of the New Bill Criminalizing Sexual Extortion
The legislature was compelled by the thought of young victims who are too fearful or embarrassed to tell others about their abuse. With this new law, law enforcement can track and investigate online predators forcing their victims into sexual conduct. One of the bill's sponsors, Senator Oroho, wants to stem the rising incidences of this crime and stop sexual bullying. As such, the proposed law seeks to further New Jersey's tough stance on child abuse and sexual assault with strict punishment and assured prison sentences, while also inducing victims to come forward.
Many New Jersey legal minds and government experts have noted that parents may be unsuspectingly opening the door for the problem that the law seeks to solve. With so many people exposing their private lives on social media and other online platforms, parents may not realize that the activity may jeopardize their children's safety.
Thus, the New Jersey legislature has urged the growing need for the sexual extortion crime bill, globally and in the Garden State. The specificity of the criminal behavior that constitutes sexual extortion reduces the possibility of defendants evading current laws on technical grounds. For example, revenge porn laws on the books anticipate situations where someone publishes sexual content to humiliate or ruin a person's reputation or uses sexual images to exploit someone. A defendant who does not post a photo or video of a teen's bare breasts or naked body but uses it to get more pornography from the teen may defy the law's definition and applicability to their case.
All allegations of sexual misconduct in New Jersey are serious. Be Proactive by Contacting an Attorney.
In any case, being charged with a sex crime has far-reaching consequences for those convicted, possibly even including lifelong registration as a sex offender, so quality legal representation is necessary. Even if it is passed, the new law does not prevent valid defenses to sexual extortion or any other criminal allegation. Law enforcement still must follow the rules to acquire evidence of a sex crime, whether the charge ends up being for the new crime of sexual extortion or something else. A legal violation of a defendant's rights may be a valid cause for suppressing evidence in a court of law.
No matter which behavior the law criminalizes, the state must abide by the constitution's protections of those accused of a crime. For this reason, an informed, proactive sex crimes attorney is essential when you or a loved one faces sex crime allegations or charges in New Jersey. At The Tormey Law Firm, our attorneys are prepared to fight tirelessly on your behalf. Contact (201)-556-1570 day or night to receive a free consultation.