Moonachie Residents Injured, Man Charged with DWI, Assault by Auto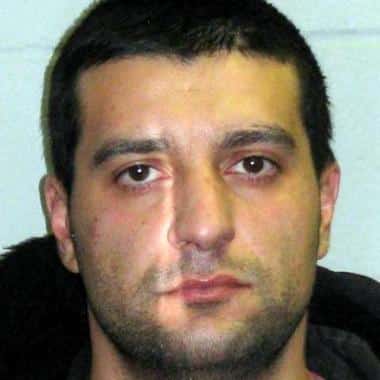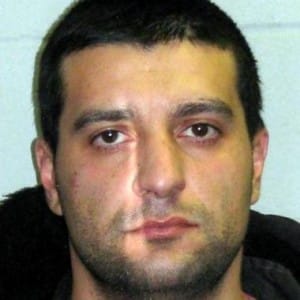 A man is now facing charges in Bergen County for a variety of criminal and motor vehicle offenses including assault by auto, DWI, and possession of a controlled dangerous substance in a motor vehicle, after he allegedly hit a Moonachie family's car and one of the family's members, injuring three in the process.
According to Bergen County Prosecutor John L. Molinelli, 29-year-old Brooklyn resident Esaian Vazgen was driving under the influence on Moonachie Road on Thursday, May 15th, when he drove onto the sidewalk, subsequently striking another vehicle and an innocent bystander. The victims, Moonachie residents Michelle Brattoli, her 9-year-old daughter, and her mother, Concetta Palmieri, had parked their vehicle before it was hit by Vazgen's 2005 Lincoln Town Car. Per reports, Vazgen not only struck the vehicle itself, he also hit Palmieri, who sustained significant injuries.
All four individuals were rushed to Hackensack University Medical Center for treatment following the incident. Authorities say Brattoli and Palmieri were seriously injured, with internal bleeding and multiple fractures, but both are expected to fully recover.
Officers at the scene observed Vazgen, at which time they determined that he was intoxicated. Police later obtained a warrant to acquire a blood sample from Vazgen that may or may not confirm their initial findings. Vazgen was arrested at the hospital and charged with numerous offenses, including: assault by auto, DWI, reckless driving, possession of a controlled dangerous substance (CDS), and possession of CDS in a motor vehicle. According to the arresting officers, a controlled dangerous substance was discovered on Vazgen's person at the time of his arrest.
In terms of the charges he is facing, a conviction could result in penalties including a term of incarceration, a period of driver's license suspension, and fines. The charges for possessing a controlled dangerous substance in a motor vehicle, which are codified under N.J.S.A. 39:4-49.1, entail a mandatory driver's license suspension for two years upon conviction. DWI offenses are also punishable by a period of license suspension, the length of which is determined by factors such as the individual's blood alcohol content and if he or she has been previously convicted of DWI.
Further, assault by auto offenses, governed under N.J.S.A. 2C:12-1(c), can be classified as second, third, or fourth degree crimes, as well as disorderly persons offenses, depending upon the circumstances of the specific case. In this case, Vazgen has likely been charged with a third degree crime because he was allegedly intoxicated at the time of the offense and caused serious bodily injury to multiple victims. As a result, he could be sentenced to a term of incarceration ranging from 3 to 5 years in New Jersey State Prison if he is found guilty.
Vazgen's first court appearance in Moonachie Municipal Court is scheduled for June 18th and his bail has been set at $150,000. The outcome of this case remains to be seen; however, the results of the blood sample could have a significant impact on the prosecution's willingness to negotiate with the defense, as well as the court's ultimate determination.
For more information pertaining to this case, access the following article: Drunken Brooklyn man injures three Moonachie family members in crash, prosecutor says