Man Goes on Burglary Spree at Mahwah Hotel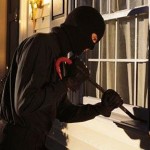 On Saturday, Mahwah police arrested Frank Hadley, a 40-year-old NY man, for burglarizing several rooms at a Route 17 hotel.
Police allege that Mr. Hadley, who was staying at the Super 8 Hotel, stole a housekeeper's master key to gain access to the rooms.
Several customers and maintenance workers reported a suspicious-looking man knocking on doors and trying to enter rooms. Soon thereafter, police arrested Mr. Hadley, who matched the description provided by witnesses.
Mr. Hadley was charged with burglary, theft of movable property, possession of less than 50 grams of marijuana, and possession of drug paraphernalia.
Burglary is governed by N.J.S.A. 2C:18-2, which prohibits a person from unlawfully entering premises with the intent to commit a criminal offense. Burglary is typically charged as a third degree felony, unless a person is injured during the burglary or the burglar is armed. This means that Mr. Hadley could be looking at a term of imprisonment of between three (3) and five (5) years in state prison.
Mr. Hadley is currently scheduled to appear in Mahwah Municipal Court.
For more information, see the NJ.com article entitled "Police: Man Stole Housekeeper's Key, Went on Burglary Spree at Mahwah Hotel."
If you need a Criminal Lawyer in Mahwah New Jersey, we can help.