Man Facing Serious Drug Charges after Rochelle Park Traffic Stop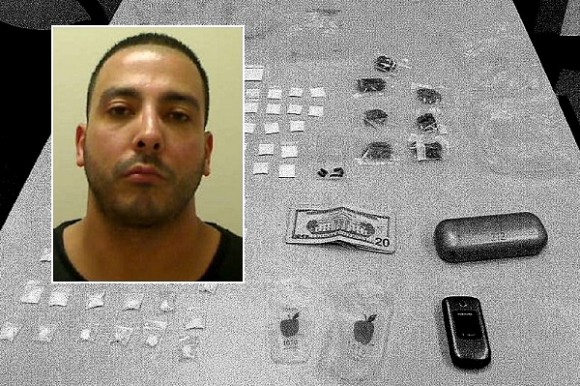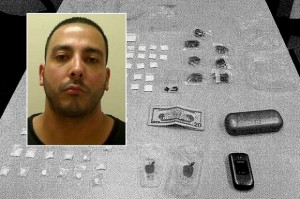 A routine traffic stop in Rochelle Park recently resulted in serious drug charges involving crack cocaine, marijuana, and MDMA. The driver, a man from North Bergen, was arrested for numerous alleged offenses, including possession of a controlled dangerous substance with intent to distribute.
According to Detective James DePreta of the Rochelle Park Police Department, 35-year-old North Bergen resident Miguel Ortiz III was initially stopped while driving his Toyota Corolla at approximately 11:00 p.m. on Tuesday, August 26th. Officer Jared Shatkin reportedly witnessed Ortiz fail to signal before making a turn, at which time he followed Ortiz into a parking lot.
When the officer approached the vehicle, he allegedly smelled marijuana. He also reported noticing a bag containing what appeared to be marijuana located on the driver's seat when he removed Ortiz from the car. Investigators from the Bergen County Sheriff's K9 unit were then called to the scene.
While conducting a search of the vehicle, officials reportedly discovered 87 bags of crack cocaine, 7 bags of marijuana, and 5 units of MDMA (also known as Molly). Ortiz was then taken into custody and charged with multiple counts of possession of a controlled dangerous substance with intent to distribute, failure to make lawful disposition of CDS, and possession of drug paraphernalia.
The defendant is currently being held at the Bergen County Jail, with his bail set at $97,500. Among the crimes for which he is accused, those for possession of CDS with intent to distribute are the most serious and could result in severe penalties if Ortiz is convicted. For example, in New Jersey, offenses involving the possession of cocaine with intent to distribute are addressed in N.J.S.A. 2C:35-5 and can be considered first, second, or third degree crimes.
The degree of the aforementioned charges is determined based on the amount of the substance involved in the alleged crime. Specifically, offenses involving 5 ounces of cocaine or more are classified as first degree crimes, punishable by a prison sentence ranging from 10 to 20 years. These charges also entail a mandatory-minimum term. On the other hand, second degree charges pertain to offenses involving quantities between one-half of an ounce and five ounces and are subject to a 5 to 10-year term of incarceration upon conviction.
Although the exact quantity of the cocaine in this case remains unknown, the bail amount set for Ortiz indicates the seriousness of his alleged offenses.
For more information pertaining to this case, access the following article: Rochelle Park stop turns up crack, pot, Molly