Man Charged After Rochelle Park Robbery, Shoplifting Incidents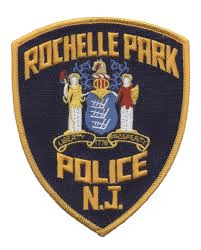 A man was recently arrested on charges for robbery and shoplifting in connection with multiple theft incidents at a pharmacy in Rochelle Park.
According to Detective Jim DePreta of the Rochelle Park Police Department, police arrested 31-year-old David Lu
cas after he was identified using surveillance video which allegedly captured him committing a theft crime. Lucas is accused of stealing soap from a CVS in Rochelle Park on Thursday, April 10th and subsequently assaulting the store's manager before fleeing the scene. Store employees also claim that he stole a sizeable quantity of chewing gum totaling $250 on March 24th.
The surveillance photos were critical in identifying Lucas in connection with this case. According to law enforcement officials, after releasing the images to surrounding departments, Lucas was identified by officers from the Maywood Police Department as well as detectives from the Bergen County Sheriff's Office.
Lucas was arrested on Saturday, April 26th and was being held at the Bergen County Jail, with his bail set at $22,500.
Under New Jersey Law, robbery and shoplifting offenses are separated by one crucial distinction. Robbery charges, which are governed under N.J.S.A. 2C:15-1, require some imposition or threat of bodily injury during the course of committing a theft. These offenses can be classified as first or second degree crimes.
On the other hand, shoplifting charges, codified under N.J.S.A. 2C:20-11, do not entail the use or threat of force. These offenses can be considered second, third, or fourth degree crimes, or disorderly persons offenses, depending upon the amount involved in the specific case.
For Lucas, the robbery charges are clearly the more serious of those he is facing, and could entail a sentence to serve between 5 and 10 years in New Jersey State Prison if he is ultimately convicted.
For more information regarding this case, access the following article: Jersey City man charged in Rochelle Park CVS shopliftings, assault