Man Arrested for Alleged Kidnapping, Terroristic Threats in Palisades Park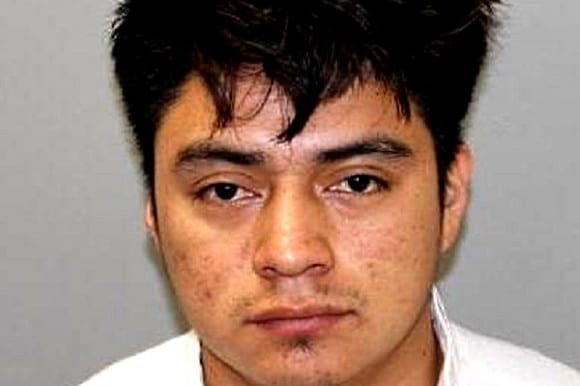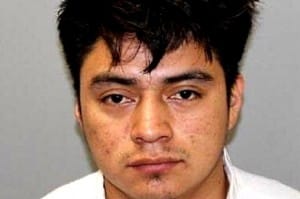 Police recently arrested a Guatemalan man, charging him with kidnapping, burglary, and terroristic threats after an alleged incident at his ex-girlfriend's home in Palisades Park.
According to Chief Benjamin Ramos of the Palisades Park Police Department, individuals living in the alleged victim's Roff Avenue neighborhood contacted law enforcement officials at approximately 1:00 a.m. on Thursday, November 6th to report that they had witnessed the 20-year-old woman being assaulted outside of her residence.
Detailing the alleged attack, they described a man dragging the victim by her neck and threatening to kill her before fleeing the scene. The neighbors reportedly identified the assailant as 21-year-old Avelino De Paz Ajiatas, who is currently residing in the country illegally and was previously in a romantic relationship with the alleged victim.
When Palisades Park officers arrived on the scene to investigate, they questioned the distraught woman and alleged witnesses of the incident. Ajiatas was arrested shortly thereafter and is currently being held at the Bergen County Jail  on charges for kidnapping, terroristic threats, and burglary. The defendant, whose bail has been set at $100,000, is facing decades in prison, as well as deportation, if he is ultimately found guilty in this case.
Due to the egregious nature of kidnapping, these offenses are classified as crimes of the first degree  and subject to specific sentencing provisions per the guidelines of N.J.S.A. 2C:13-1. In some cases, an individual convicted of kidnapping in New Jersey can be sentenced to a life-long prison term with a 25-year period of parole ineligibility.
Otherwise, the typical sentencing range for a kidnapping charge is between 15 and 30 years in New Jersey State Prison. The maximum term is notably longer than that of other first degree crimes, which are punishable by a term of incarceration ranging from 10 to 20 years.
One exception applies to individuals who release their victims unharmed and in a safe place prior to apprehension, as these offenses are deemed crimes of the second degree, which entail a 5 to 10-year prison sentence. Regardless of the degree of the kidnapping charges, all those convicted of this crime are  required to serve 85% of the sentence imposed before becoming eligible for parole, as kidnapping is also among the crimes enumerated under the No Early Release Act ("NERA").
For more information related to this case, access the following article: Illegal immigrant charged with choking, threatening to kill Palisades Park ex-girlfriend, 20