Four Suspects Arrested for Paramus Robbery After Police Chase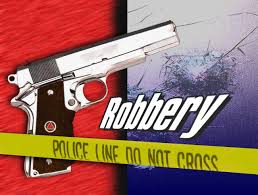 Officers from the Hackensack Police Department recently arrested three men and one woman in connection with the robbery of a Paramus home, following a police chase.
According to Kenneth Ehrenberg, the chief of the Paramus Police Department, the defendants are accused of breaking into a 67-year-old Paramus resident's home at approximately 1:00 p.m. on Wednesday, May 14th. They allegedly bound the owner using a telephone cable in order to rifle through the home undisturbed, subsequently fleeing the scene in a red Dodge Caravan.
After the homeowner released himself, he notified police of the incident, providing a description of the suspects and the vehicle. Paramus Police then alerted local authorities. Per reports, Sergeant Scott Sybel of the Hackensack Police Department and Detective Rocco Duardo of the Bergen County Prosecutor's Office identified the vehicle on Route 4 in Hackensack shortly thereafter.
The suspects were ultimately taken into custody on Belle Avenue in Teaneck by officers from the Hackensack Police Department. Authorities have yet to disclose their identities or the specific offenses for which they have been charged. However, if the defendants are facing robbery charges, they could be subject to a significant term of imprisonment if convicted.
In New Jersey, robbery offenses are governed under N.J.S.A. 2C:15-1, and can be classified as first or second degree crimes. First degree offenses are the most serious crimes in New Jersey, punishable by a term of incarceration ranging from 10 to 20 years in state prison. In addition, a defendant convicted of a second degree crime is subject to a term of imprisonment between 5 and 10 years. In addition, robbery is one of the offenses enumerated under the "No Early Release Act," which requires a defendant to serve 85% of the prison sentence before becoming eligible for parole.
For more information pertaining to this case, access the following article: Police: Four arrested after Paramus home invasion, chase