New Jersey Supreme Court Stiffens Jail Sentence for Driving with a Suspended License for DWI
Driving while Suspended for DUI Attorneys in NJ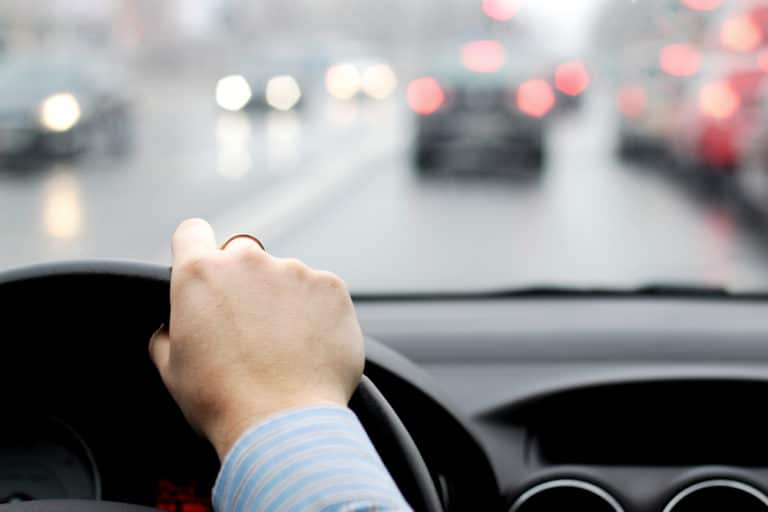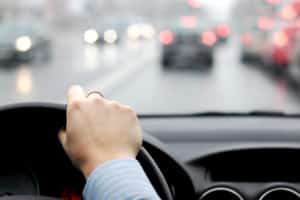 Driving on a suspended license in New Jersey can have serious consequences; driving on a license suspended due to a DWI conviction or convicted for refusing to submit to a breath test can have even more serious consequences. These consequences can include a steep fine, mandatory jail time, and increased periods of license suspension. If your license has been suspended for either of these two reasons, you should know that a recent court case stiffened the penalties associated with such suspended license offenses.
The New Jersey Supreme Court recently ruled that people sentenced to jail for driving while suspended for DWI are required to serve consecutive days of jail time, as opposed to the previously allowed weekend or periodic jail options. This significant decision means that if you are convicted of DWI or refusal to take a breath test, and subsequently convicted of driving during the period of license suspension, an offense under NJSA 2C:40-26, you will face mandatory jail that must be served in a single stint.
What happens if I get stopped driving while suspended for a DWI in New Jersey?
New Jersey takes driving on a suspended license very seriously. Under New Jersey law, if you drive on a license suspended following a DWI conviction, you may be charged with either a traffic offense a fourth degree indictable criminal offense, depending on how many DWI and suspended license convictions you have on your record. A driving while suspended for DWI traffic violation can subject you to 10-90 days in jail, a fine of several hundred dollars, and up to 2 additional years of license suspension. A fourth degree crime for driving while suspended for DWI can result in a mandatory minimum of 180 days in jail without eligibility for parole, thousands of dollars in fines, and even longer license suspensions.
Will I go to Jail for Driving after my License is Suspended for NJ DWI?
A second offense for driving while suspended for DUI is a fourth degree crime, which carries a mandatory minimum of 180 days in jail. The New Jersey Supreme Court recently stiffened the penalties for driving while suspended for DWI offenses even further. In the case of State v. Rodriguez, the court took up the appeals of five different criminal defendants charged with the fourth degree crimes for driving on a suspended license following a DWI conviction. The judge who had sentenced each of these four defendants acknowledged that the law imposed a 180-day mandatory minimum sentence for their offenses without the possibility of parole. However, the sentencing judge decided to cut the defendants a break.
The judge relied on a separate statute that permits certain offenders to serve out the term of their sentences at night or on weekends at times convenient for them. The judge's application of this general statute made the 180-day mandatory minimum term of imprisonment for the defendants' offenses far more lenient and manageable but the State appealed the judge's decision. An appellate court sided with the sentencing judge, stating that so long as the defendants served their prison terms in a minimum of 24-hour blocks, they could serve their time on nights and/or weekends. Then the New Jersey Supreme Court took up the case.
The New Jersey Supreme Court concluded that an individual sentenced to a 180-day mandatory minimum sentence without the possibility of parole under N.J.S.A. 2C:40-26(c) must serve their time in a continuous 180-day period. In other words, you cannot serve jail time for this offense in 24 hour blocks chopped up between nights and weekends that are convenient for you. The Court reasoned that the legislature prescribes periods of imprisonment without any eligibility for parole for particularly serious crimes and allowing night-and-weekend service would undercut the intent of the legislature to heavily penalize for crimes considered particularly serious.
Overall, the substantial penalties for driving on a suspended license for a DUI or refuse charge just became dramatically more severe with the decision in this case.  This could mean life-altering repercussions for those charged with violations of NJSA 2C:40-26 in New Jersey.
Fight Driving Suspended for DWI Charges in Hackensack, Morristown, Newark, Wayne, and throughout New Jersey
If you have been arrested for driving with a suspended driver's license for DWI, you should consult an experienced New Jersey DWI lawyer immediately. Waiting to get the legal help you need to fight the charges just further jeopardizes the success of your case. Your ability to stay out of jail literally depends on it. Our skilled NJ DUI attorneys defend clients facing drunk driving and driving suspended charges in courts throughout New Jersey, including in Bergen County, Morris County, Essex County, Passaic County, and Middlesex County. To get help building your best defense, call 201-556-1570 or contact us online today.