Car Related Thefts in Bergen County NJ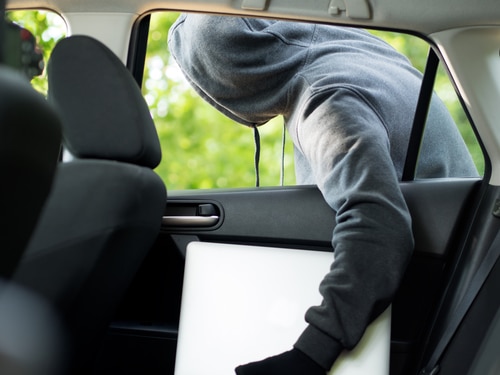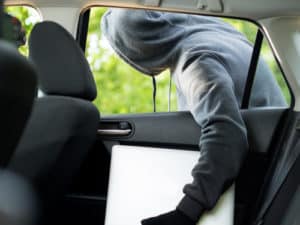 You probably already known that stealing is illegal in New Jersey and other states. There are numerous laws that prohibit theft of another's property, as well as any other items that doesn't belong to you. For example, theft of movable property is a common charge in NJ, as are other charges for credit card theft, stealing prescription blanks, identity theft, and the like.
While we know that theft can get you arrested, there are thousands of arrests for theft crimes every year in Bergen County and throughout the state. In fact, police are currently searching for suspects after a rash of thefts associated with unlocked vehicles in Closter, Waldwick, Wayne, and other communities in Northern New Jersey recently. Over a dozen thefts were reported by news agencies, with at least ten reports of thefts from vehicles and three thefts of the cars themselves. Some residents have taken an uncharitable view of these thefts, blaming the victims who left their cars unlocked and bluntly telling reporters that "you can't fix stupid."
Although people should obviously heir on the side of cause by locking their vehicles and keeping their key fobs secure to prevent such thefts, finding an unlocked vehicle certainly does not give another person carte blanche to take items from a car. If you have been accused of stealing a phone, a computer, or other valuables from a car, you should find out what you're facing and what you can do to defend yourself. NJ laws prohibiting theft and auto theft mean you could be facing jail time and other serious penalties. To speak with a local Bergen County criminal defense lawyer at our firm about your theft charges, call 201-556-1570 now for a free consultation.
Accused of Stealing from a Car in Bergen County, NJ
Theft of items contained in a car can be a serious crime, although it is less serious than the crime of taking the car itself, as discussed below. Theft of an item valued at between $200 and $500 is classified as a fourth degree indictable offense in New Jersey (indictable offenses are similar to felonies in other jurisdictions). Theft of an item worth under $200 is a disorderly persons offense in the state (an offense similar to a misdemeanor in states outside New Jersey). Most used smartphones found in unlocked vehicles are worth $500 or more; opening that unlocked door and grabbing that item could subject you to fines of up to $10,000 and 18 months in jail.
Theft of property between $500 and $75,000 can be a third degree indictable offense in New Jersey. That means a new, top-of-the-line iPhone that you snatch from the center console of an unlocked car could lead to prosecutors bringing a third degree charge against you, carrying a risk of three to five years in prison and up to $10,000 in fines.
Finally, in New Jersey, the theft of an item worth more than $75,000 (or worth more than $50,000 if a the person who stole the item owes a fiduciary duty to the victim—meaning they are in a legally-defined position of trust, such as an investment advisor or the like) is a second degree indictable offense that carries with it the potential for five to ten years in prison and fines up to $15,000.
Charged with Auto Theft in New Jersey
If you don't take items out of an unlocked car but rather steal the car itself, you should be aware that New Jersey Statute 2C:20-3 prohibits motor vehicle theft, otherwise known as theft by unlawful taking of a motor vehicle. A person is guilty of this crime if the prosecution proves, beyond a reasonable doubt, that the person unlawfully took or exercised control over the movable property of another—here a car—with the intent to take the property away from that other person.
New Jersey law typically classifies motor vehicle theft (aka auto theft) as a third degree indictable offense, punishable by up to five years in state prison and with thousands of dollars of fines. A separate statute, New Jersey Statute 2C:20-3, imposes additional fines and a mandatory suspension of driving privileges on persons convicted of motor vehicle theft. If you have been charged with this offense, the state does not take kindly to an auto theft charge. In fact, there is an entire unit of the NJ State Police dedicated to auto theft investigations.
Facing Theft Charges in Bergen County?
If you have been arrested for an alleged theft in Bergen County or elsewhere in New Jersey, talking to a knowledgeable criminal defense lawyer right away is your best bet. There are multiple ways to get theft charges dismissed and we should know, as we have successfully handled countless theft cases for clients in Hackensack and throughout Northern NJ. Here are a few:
To discuss your specific theft charges with a lawyer who can help, call our local office in Bergen County today at 201-556-1570. You can also fill out our convenient online form to request a free consultation.