Bergenfield NJ Brothers Accused of Assaulting Cop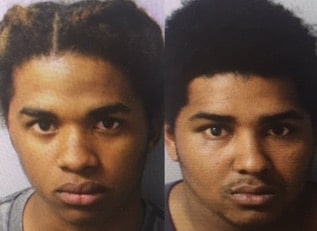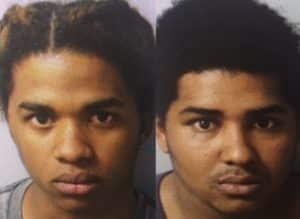 Bergenfield Aggravated Assault Charges NJ
Law enforcement arrested two brothers accused of violently assaulting a Bergenfield NJ police officer.
The suspects are 20 years old and 21 years old, respectively, and both men are from Bergenfield, New Jersey. According to authorities, the suspects got into an altercation with a Bergenfield cop during a traffic stop.
It was around 12:30 a.m. when a Bergenfield patrol officer saw the suspects' car double-parked on Howard Drive in Bergenfield, NJ. The police officer was reportedly performing a vehicle check when the driver, the 21-year-old suspect, exited the car and began to punch him.
When the cop and the suspect fell to the pavement, the other suspect allegedly got out of the motor vehicle and also began to punch and kick the police officer.
Police officers from neighboring police departments in Teaneck, Englewood, and Tenafly soon arrived at the scene and provided assistance to the injured Bergenfield officer.
The suspects were subsequently placed under arrest and charged with aggravated assault on a police officer and resisting arrest. Additionally, one of the suspects has been charged with hindering apprehension.
Prior to the assault, several other men reportedly got out of the car and made a run for it. None of them have been apprehended.
The Bergenfield police officer was transported to Holy Name Medical Center in Teaneck NJ and treated for his injuries, which included bruising across his face and upper body. The assault victim was later discharged from the hospital.
After being arrested and processed, the suspects were taken to the Bergen County Jail in Hackensack, NJ. One of the suspects remains in police custody at the correctional facility; however, the other suspect has already been released on his own recognizance.
The release of the aggravated assault suspect has led some law enforcement officials to criticize the new bail reform law in New Jersey that went into effect this year. Under the new bail system, suspects in criminal cases can be released on their own recognizance so long as they do not pose a risk to public safety.
Arrested, Charged with Aggravated Assault in Bergenfield NJ
For further information about this case, read the NJ.com article, "Man Attacked Cop, Released the Same Day, Authorities Say."