Bergenfield Man Charged with Sex Crimes Rejects Plea Offer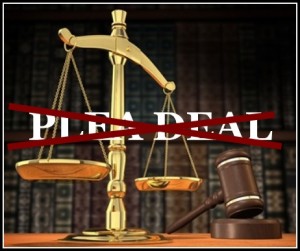 A man from Bergenfield, New Jersey who is facing charges including sexual assault, criminal sexual contact, and endangering the welfare of a child, recently rejected a plea offer from the Bergen County Prosecutor's Office, as he continually claims his innocence.
The 35-year-old Bergenfield resident was indicted on the aforementioned charges, among others, in September of 2011, in connection with alleged crimes committed against a 15-year-old female victim. He has been held at the Bergen County Jail since his arrest 15 months ago, with his bail set at $150,000.
The defendant was recently extended a plea offer of 8 years to be served in New Jersey State Prison (with a 6 year and 8 month period of parole ineligibility), from Assistant Bergen County Prosecutor Kristin DeMarco. However, he refused to accept said agreement, which would require him to submit a guilty plea in exchange for a reduced sentence. This case is scheduled to proceed to trial in September in Bergen County Superior Court and he could receive a far more severe sentence if he is ultimately convicted of all of the charges against him.
For example, second-degree sexual assault offenses, which are governed under N.J.S.A. 2C:14-2b and N.J.S.A. 2C:14-2c, are punishable by a term of incarceration ranging from 5 to 10 years, 85% of which must be served before the defendant becomes eligible for parole, under New Jersey's No Early Release Act ("NERA").
With this in mind, a conviction for sexual assault alone could entail a lengthier term of imprisonment than the plea offered by the Prosecutor, regardless of the jury's determinations regarding the other crimes for which the defendant is accused. As such, if he is found guilty of the other charges as well and required to serve the sentences imposed consecutively, he could spend a significantly longer period in prison. In addition, his criminal history, which reportedly involves previous convictions for assault, arson, burglary, and weapons offenses, will be considered by the presiding judge before deciding his sentence.
For more information pertaining to this case, access the following article: Bergenfield ex-con says he's innocent of teen sex assault charges, wants trial