Bergen County Safety Director Faces DWI Charges, Case Could Be Transferred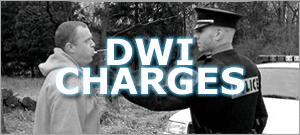 The director of safety and security in Bergen County NJ faces drunk driving charges stemming from an arrest in Oakland, New Jersey. Although the case is currently set to be heard in Bergen County Superior Court in Hackensack, an assignment judge is looking into the possibility of moving the case to another county's court in order to avoid a conflict of interest.
The suspect was placed under arrest on February 21 after being pulled over by a cop on Ramapo Valley Road in Oakland, NJ. According to Bergen County prosecutors, the suspect was intoxicated when he drove and got the patrol officer's attention by driving erratically and striking a mailbox on Franklin Avenue.
The suspect was placed under arrest and charged with multiple traffic violations, including Driving While Intoxicated (DWI), driving under the influence of alcohol in a school zone, improper turning, and having an open container of alcohol in a motor vehicle.
While the DWI charges are pending, the suspect has been suspended without pay from his job as Bergen County director of safety and security. James J. Tedesco III, the Bergen County executive, said that this is a standard response anytime a county employee fails to follow the law.
For further information about this case, go to the NorthJersey.com article, "Venue May Change for Bergen Safety Director's DWI Case."