Bayonne Domestic Violence Call Results in Charges for Growing Marijuana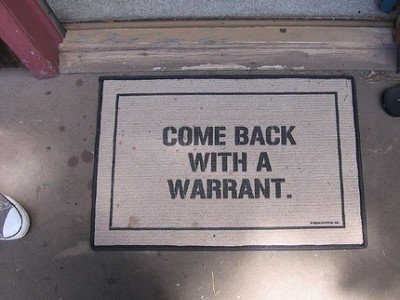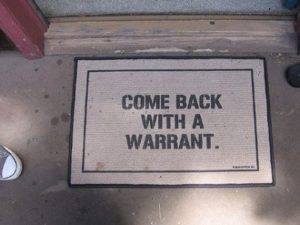 The vast majority of drug cases in New Jersey begin with some type of search. In a recent case in Hudson County, NJ, a man was charged with several marijuana-related crimes after a search and seizure occurred while police were responding to a domestic violence call. According to news reports, police in Bayonne found multiple marijuana plants and other illegal drug-related items in a home in Bayonne. Officers were responding to a 911 call from a woman reporting a domestic dispute at the location.
Upon reaching the apartment on Kennedy Boulevard, officers attempted to contact someone inside the home, but no one answered the door. However, officers stood at the door and listened for any sounds coming from inside of the apartment. The police officers reported hearing noises that sounded like human cries coming from inside of the apartment, but they did not enter upon hearing these supposed "cries."
Twenty-five-year-old Anthony J. Morcilio approached the officers while they stood outside of the apartment. Morcilio explained to the police that his girlfriend was the person who called 911 but that she was not inside the apartment. After looking outside, Morcilio's girlfriend was not found. Morcilio reportedly allowed officers to enter the apartment.
Upon entering the home, officers claim they smelled a strong odor of raw marijuana inside the apartment. They also claim that while searching the home they found several electrical extension cords running to a closet where they could see marijuana in plain view. They never found the woman inside the home.
Shortly thereafter, law enforcement officers reached the woman by telephone, at which time she admitted that she left the apartment after an argument and called 911. The cries in the home that officers claim to have heard while standing at the door turned out to be a dog in its cage.
While searching the home in connection with the alleged domestic dispute, officers found seven marijuana plants, marijuana-growing equipment, and 12 bags of medical marijuana candy. As a result, Morcilio was charged with numerous criminal offenses including: possession of marijuana in an amount totaling more than 50 grams; possession of drug paraphernalia; distribution of a controlled dangerous substance within 1,000 feet of a school; distribution of a controlled dangerous substance without 500 feet of a public park; and distribution of marijuana less than five pounds but more than one ounce.
Defending Marijuana Charges with Illegal Search and Seizure in New Jersey
The U.S. Constitution protects citizens from unreasonable searches and seizures in the Fourth Amendment. The New Jersey State Constitution provides the same protections for its citizens in Article 1, Section 7. Therefore, law enforcement officers should have a warrant to search the premises and the warrant must be based on probable cause supported by reasonable testimony or evidence.
If a defendant raises the defense of an illegal search and seizure, the evidence from the search can be thrown out, unless the state can prove the search did not violate the defendant's legal rights. The burden of proof is on the state to prove the search and seizure were lawfully conducted. However, there are instances when officers do not need to obtain a warrant to conduct a lawful search. Exceptions to the warrant requirement include:
Items in plain view;
Searches incident to an arrest;
Consent searches;
Protective searches (patdown searches);
Roadblocks;
Special needs searches;
Community caretaker searches;
Regularity searches;
Emergency aid searches;
Inventory searches; and,
Searches under exigent circumstances with probable cause.
We can only assume what may have happened in the above situation because all the facts may not be included in the news article. An experienced criminal defense attorney can review all of the "discovery," or evidence in the case to identify if this warrantless search was legal. A well-versed lawyer can also determine if police violated any of the defendant's rights in the course of the investigation or the arrest that followed. This is why it is so essential to have a skilled criminal defense attorney defending your case when facing marijuana charges or other drug charges in New Jersey.
Let an Experienced NJ Criminal Defense Lawyer Review the Facts of Your Marijuana Case
At The Tormey Law Firm, our team of New Jersey criminal defense attorneys has extensive experience handling cases involving warrantless searches and other procedural issues in drug cases. If you are facing drug possession or intent to distribute charges in NJ, you should not assume that a search is legal without consulting a knowledgeable criminal defense lawyer.
Our attorneys serve clients in Jersey City, Bayonne, West New York, North Bergen, Secaucus, Weehawken, and throughout Hudson County and New Jersey. We are available anytime to provide you with a free consultation. Simply call (201)-556-1570 or send us a message online. Don't even consider a plea offer until you've had a free case evaluation.
Read more about this specific case by clicking the following link: Man lets cops in his apartment — and they find marijuana plants growing: police.