Accident in Carlstadt Leads to Assault by Auto, DWI Charges for Lodi Man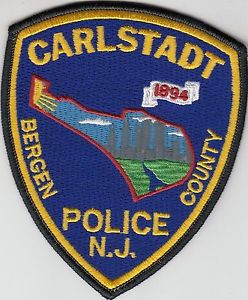 A man from Lodi, New Jersey was recently charged with assault by auto and DWI, among other offenses, after an accident in Carlstadt that left a man and his young son injured.
According to Thomas Nielsen, the chief of the Carlstadt Police Department, 24-year-old Kenneth Haines was driving while intoxicated when he caused an accident with another vehicle on Hoboken Road on Sunday, April 13th. Per reports, Haines was driving a 2012 Nissan Rogue when he crossed a double-yellow line and hit a 2007 Ford Focus, containing a man and his 8-year-old son. Both of the victims sustained injuries during the crash and subsequently received treatment at Hackensack University Hospital.
Law enforcement officials said Haines then left the scene of the accident and drove through a safety checkpoint on Route 17 South, nearly hitting a Carlstadt police officer in the process. He was ultimately taken into custody by officers from the East Rutherford Police Department. Test results showed that Haines registered a blood alcohol content of 0.19% at the time, which is more than double the legal limit.
He was charged with numerous offenses before being released, including: assault by auto, DWI, DWI within 1000 feet of school property, reckless driving, and knowingly leaving the scene of an accident resulting in bodily injury. He is scheduled to appear in court on Thursday, May 1st.
While some of the charges that Haines is now facing are classified as traffic violations, others are considered criminal offenses. In New Jersey, DWI-related offenses and reckless driving are classified as traffic violations. Violations involving DWI within 1000 feet of school property, governed under N.J.S.A. 39:4-50(g), are subject to penalties including a driver's license suspension ranging from 1 to 2 years as well as a maximum sentence of 60 days in jail.
On the other hand, Haines is facing criminal charges for assault by auto (N.J.S.A. 2C:12-1) and leaving the scene of an accident resulting in bodily injury (N.J.S.A. 2C:12-1.1). Depending on the degree of the charges for each offense, Haines may be sentenced to a term of imprisonment if he is ultimately convicted.
For more information pertaining to this case, access the following article: Speeding DWI driver flees crash with man, boy, 8, nearly hits officer, Carlstadt police say