Teaneck NJ Man Charged with Marijuana Distribution, Allegedly Had Pot in Car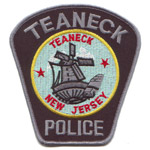 Teaneck NJ police arrested a local man who allegedly had illegal drugs in his car and unregistered firearms in his home.
According to authorities, members of the Teaneck Police Department Narcotics Squad pulled over the suspect on a roadway in Teaneck, New Jersey.
A subsequent search of the suspect's car allegedly turned up a substance believed to be marijuana, as well as drug paraphernalia that included drug packaging materials and a digital scale used to weigh marijuana.
When Teaneck New Jersey law enforcement searched the suspect's residence a short time later, they allegedly found a number of weapons. Additionally, Teaneck police reportedly came across more marijuana and drug-related items inside the house.
The 21-year-old suspect, who resides in Teaneck, has been charged with multiple drug crimes, including marijuana possession, possession with intent to distribute marijuana, and possession of drug paraphernalia. The suspect was also charged with multiple counts of unlawful possession of a weapon.
If the suspect is convicted on the charges of distributing marijuana, he would face severe criminal penalties. As set forth by N.J.S.A. 2C:35-5, anyone caught distributing less than one ounce of marijuana can be charged with a fourth degree felony and potentially sentenced to up to 18 months in NJ State Prison. Distribution of more than one ounce of pot can lead to even greater penalties.
After being placed under arrest and processed, the suspect was taken to the Bergen County Central Judicial Processing Court. He was later released from police custody with a summons to appear in court at a later date.
For further information about this case, access the Patch.com article, "Police Find 19 Weapons in Teaneck Man's Home: Police."