Teaneck Man Allegedly Drove Stolen Mercedes, Possessed Marijuana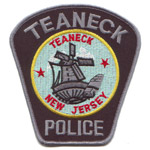 Teaneck NJ police arrested a local man who has been accused of driving a stolen car. Additionally, the suspect was reportedly caught with marijuana and counterfeit cash in the vehicle.
The suspect was arrested in the parking lot of a Best Stop located in Teaneck, New Jersey. Teaneck NJ police had dispatched officers to the scene after receiving a report of a stolen car. When law enforcement arrived at the scene, they blocked in the vehicle, a 2009 Mercedes ML350, and prevented the driver from exiting the parking lot.
The car had been reported as stolen out of South Hackensack, NJ. Teaneck NJ cops removed the driver from the vehicle and then conducted a search of the car. During the search, police officers reportedly found a small amount of marijuana and a stolen sweater in a bag under the passenger seat.
Additionally, Teaneck officers allegedly discovered two counterfeit $50 bills.
According to officials, the suspect admitted that the marijuana belonged to him and that he was driving a stolen car.
The suspect, a 47-year-old Teaneck NJ man, was subsequently arrested and charged with multiple crimes, including receiving stolen property, credit card theft, money laundering, and simple possession of marijuana.
Meanwhile, the vehicle passenger, who allegedly stole the sweater from Macy's at the Garden State Plaza in Paramus NJ, was also placed under arrest and charged with theft of movable property. He reportedly stole the clothing item by replacing a $395 price tag with a $13 price tag.
The main suspect is currently being held at the Bergen County Jail in Hackensack, New Jersey. The other suspect was released from police custody on his own recognizance.
To learn more about this case, view the Teaneck Patch article, "Teaneck Man in Stolen Car Found with Marijuana, Counterfeit Money: Police."