Police Search for Man Accused of Meat Cleaver Attack in Lodi, New Jersey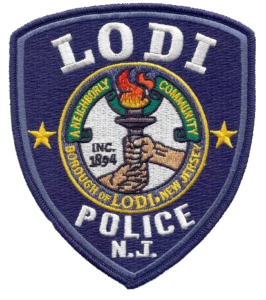 Aggravated Assault with Weapon in Lodi NJ
Police in Lodi NJ are asking for the public's assistance with the investigation into a violent assault in which a man used a meat cleaver to attack two people.
According to law enforcement, the suspect got into a verbal altercation with someone at a Lodi NJ restaurant. Both individuals worked at the restaurant. At some point, the verbal dispute turned physical and the suspect allegedly grabbed a meat cleaver. The suspect then reportedly used the meat cleaver and struck the victim.
Another worker at the restaurant attempted to intervene and was hit by the weapon.
Both victims reportedly required medical treatment and hospitalization after sustaining serious injuries in the meat cleaver attack.
The suspect is a 40-year-old man who resides in New York. Law enforcement has been searching for the suspect ever since he allegedly committed the assault last month, but police have not yet been able to locate him.
If and when the suspect is apprehended, he will face criminal charges for two counts of aggravated assault. Since the suspect is accused of using a deadly weapon to commit the assaults, he will be subject to severe penalties in accordance with the New Jersey Criminal Code. That's because N.J.S.A. 2C:12-1, classifies aggravated assault with a deadly weapon as a second degree crime which is punishable by 5-10 years in prison if convicted.
Also, under the No Early Release Act, anyone convicted of a violent crime such as aggravated assault with a weapon must serve 85% of their prison sentence before becoming eligible for parole. The defendant will also be facing additional prison time and felony convictions for the illegal weapons possession charges.
Any members of the public with information about the suspect's whereabouts should contact Lodi NJ investigators at 973-473-7600.
Assault with a Deadly Weapon Charges Lodi NJ
For more information about this case, access the NJ.com article, "Restaurant Worker in Alleged Meat Cleaver Attack Sought by Police."
If you need a lawyer to represent you on an aggravated assault charge in Lodi, Bergen County, we can help. Our lawyers handle only criminal cases and our main office is located around the corner from the Bergen County Superior Court in Hackensack NJ. Contact us anytime for a free initial consultation at 201-556-1570.