NY Man Gets 10 Years for Robbing Lodi Bank
New York Man Sentenced for Armed Robbery of Bank in Lodi, NJ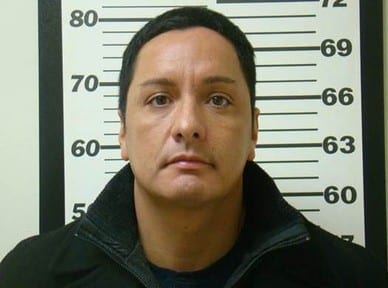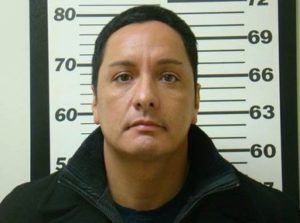 The man responsible for robbing a bank in Lodi, NJ has been sentenced to a decade behind bars in New Jersey State Prison. The defendant in the case was 41-year-old Michael Cassano of Queens, New York. Cassano was arrested on February 23, 2015, shortly after he committed an armed robbery at the Hudson City Savings bank in Lodi, New Jersey. Cassano entered the Lodi bank, approached a teller, and threatened to shoot the employee (with what turned out to be a BB gun) unless the employee handed over cash.
After getting $4,000 from the Lodi bank teller, Cassano exited the building. Remarkably, Cassano was apprehended mere minutes after he held up the bank because he stopped to get donuts from a nearby Dunkin' Donuts. Police captured Cassano when he walked from the donut shop to his parked car.
Prison Time for Armed Robbery Charges in Lodi, New Jersey
Cassano was initially charged with multiple crimes, including first degree armed robbery and weapons offenses. In August, Cassano reached a plea deal with the Bergen County Prosecutor's Office and pleaded guilty to armed robbery charges; in exchange, prosecutors dropped the other charges against him. If Cassano had gone to trial in Bergen County Superior Court in Hackensack, he could potentially have been convicted and sentenced to up to 20 years in state prison. Instead, prosecutors recommended that Cassano be sentenced to 10 years in prison, with a requirement that he serve a minimum of 85 percent of his sentence before becoming eligible for release on parole. (Since Cassano has spent the past two years in the Ocean County Jail while awaiting resolution of the case, he would receive credit for time already served.)
At the sentencing hearing, Cassano asked the judge to impose a more lenient sentence than the one recommended by Bergen County prosecutors. Cassano noted that he had been a successful businessman prior to the bank robbery, as well as a volunteer with local charities and a minister at his church. Cassano further stated that he suffered from mental illness and from cocaine addiction. However, the Bergen County Superior Court judge rejected Cassano's requests for leniency and observed that the plea deal was "more than fair."
Despite his guilty plea and sentencing in the Lodi bank robbery case, Cassano's legal troubles aren't resolved just yet. That's because he also faces criminal charges for armed robbery in Toms River, NJ. He has been accused of robbing a PNC bank located in Toms River just a few weeks before he committed the bank robbery in Lodi. Cassano reportedly pleaded guilty to the Toms River bank robbery as well and is set to be sentenced this month.
Free Consultation with Skilled Criminal Defense Attorney in Bergen County, NJ
Were you arrested and charged with armed robbery, theft, or fraud in Bergen County, New Jersey? Then you need to speak with an experienced criminal defense attorney immediately. Travis J. Tormey is a knowledgeable criminal lawyer who knows how the NJ criminal justice system works and who will defend you against your theft or fraud charges. Contact Attorney Tormey now to discuss your case.