NJ Woman Wore Hijab to Rob Bank in Garfield, New Jersey
Felony Armed Robbery Charge in Garfield, New Jersey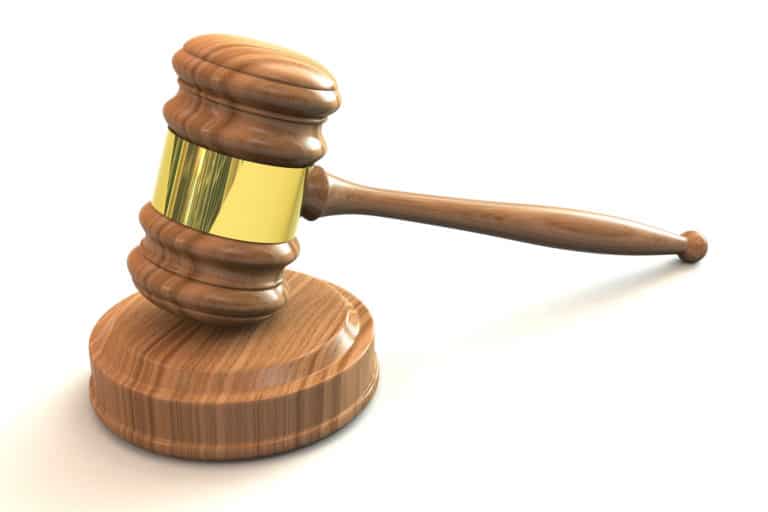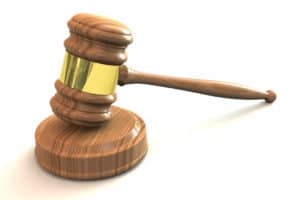 If you are facing felony charges for armed bank robbery in Garfield, you may be wondering how bad this situation is and what you could be sentenced to if convicted. Charges for robbery can be issued in the first or second degree depending on the circumstances of the case. If you are arrested for being armed with a gun or another weapon when robbing a bank in Bergen County, this is a first degree robbery charge with a potential for decades in state prison and a period of parole ineligibility. In many cases of robbery, the bank will have surveillance footage of the person or people involved in committing the offense, so being able to effectively call this evidence into question is vital to your defense. If you need help with a Garfield robbery case, contact our seasoned Bergen County robbery defense lawyers to discuss how we may be able to attack the charges against you. Our local offices can be reached at 201-556-1570 or you can contact us online for a free consultation.
Woman Pleads Guilty to Garfield Bank Robbery Charges
A New Jersey woman reportedly admitted to committing multiple bank robberies, including the robbery of a bank in Garfield, NJ. The suspect is 23-year-old Melisa Aquino Arias of Passaic in Passaic County, New Jersey. Arias and another woman, 19-year-old Swahilys Pedraza-Rodriguez, allegedly robbed four banks in New Jersey and Pennsylvania. According to authorities, they wore elaborate disguises to pull off the robberies. On one occasion – the robbery of a Citizens Bank in Tannersville, PA on August 28, 2017 – Arias and Pedraza-Rodriguez allegedly wore nun's habits; during other robberies, they reportedly wore hijabs to cover their faces.
Two of the bank robberies resulted in the culprits leaving the banks with no cash. The other two bank robberies netted the culprits several thousand dollars, including $2,900 from the robbery of a Spencer Savings branch located in Garfield, NJ. Law enforcement officials said that Arias and Pedraza-Rodriguez used a handgun to rob the Garfield bank on September 27, 2017. Arias was allegedly wearing a hijab when she flashed a black handgun and ordered the bank teller to hand over cash. Meanwhile, Pedraza-Rodriguez allegedly stood guard over the bank manager to ensure that no one alerted local police.
Arias and Pedraza-Rodriguez were arrested after their next alleged bank robbery attempt. This time, they reportedly tried to hold up a bank in Teaneck, New Jersey. However, bank employees recognized the suspects from "wanted posters" and notified law enforcement. Police officers then chased down the suspects on Route 80 West and placed them under arrest.
Federal Criminal Charges for Bank Robbery Suspects in New Jersey and Pennsylvania
Earlier this year, Pedraza-Rodriguez reached a plea deal with the U.S. Attorney's Office of New Jersey and pleaded guilty to several counts of bank robbery, attempted bank robbery, and conspiracy to commit bank robbery. Now Arias, the Passaic suspect, has also pleaded guilty to the robbery charges. She recently appeared in U.S. District Court in Newark and admitted to the bank robberies.
Now that the suspects have reportedly pleaded guilty to the bank robberies, they face severe penalties that include lengthy terms of incarceration in a federal prison. Arias and Pedraza-Rodriguez were charged with federal crimes because their alleged crime spree crossed state lines, thus affecting interstate commerce and allowing for criminal charges at the federal level, as opposed to charges at the NJ superior court level.
Contact an Aggressive Bergen County Robbery Attorney Today
Do you face criminal charges for robbery or theft in Garfield, Hackensack, Paramus, or anywhere else in Bergen County, New Jersey? Then you need to speak with an experienced criminal defense attorney. Contact NJ criminal lawyer Travis Tormey to schedule a free initial consultation about your case.
Related Blogs: