NJ State Police Cracking Down on DWIs, Aggressive Driving during Holidays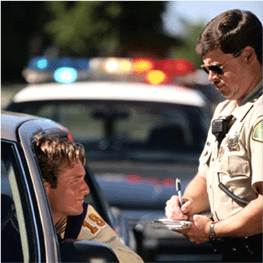 Anyone thinking about heading out on NJ roads over the holidays should be aware that law enforcement will be cracking down on motorists who commit traffic violations.
The New Jersey State Police issued an announcement that additional State troopers will be on patrol this weekend. From Friday until next Tuesday, an extra 80 police officers will be placed on roads throughout New Jersey.
The increased police presence on roadways in Bergen County, Morris County, Essex County, and elsewhere in NJ could come as quite a surprise to anyone who has one drink too many at their holiday party.
The focus of NJ State troopers will be to reduce the number of dangerous drivers who put other motorists, and passengers, in jeopardy. Law enforcement is expected to look for aggressive drivers, careless drivers, and especially drivers who operate their cars while intoxicated. In fact, the total number of arrests for Driving While Intoxicated (DWI) and Driving Under the Influence (DUI) in New Jersey always seems to spike right around the holidays. Authorities hope that news of the additional police officers on NJ roads and highways will convince some partygoers to call for a cab, use a ride-sharing app, or have a designated driver take them home rather than risk driving while drunk.
NJ State Police is also increasing the number of patrol officers this holiday weekend because holiday travel and congestion on the roads could cause certain motorists to drive aggressively. Aggressive driving can lead to serious auto accidents that endanger lives.
For further information, read the NorthJersey.com article, "State Police Will Be Out in Force This Weekend."