Jersey City Man Allegedly Recorded Public Bathroom in Lyndhurst, NJ
Lyndhurst Police Arrest Man Who Allegedly Tried to Record Public Bathroom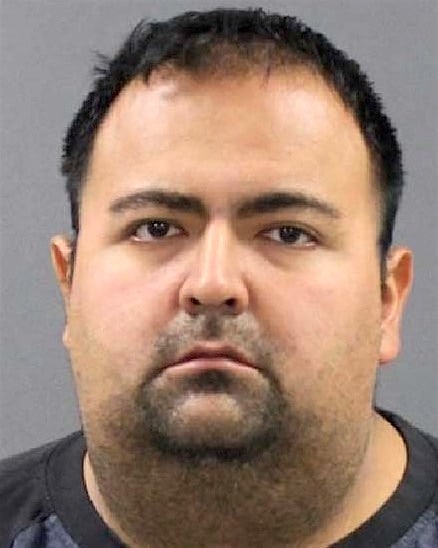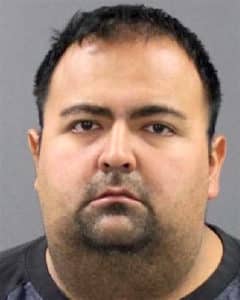 Police in Lyndhurst, NJ recently arrested a man who allegedly tried to record someone in a public restroom. The suspect is 38-year-old Raul Rodriguez, a Jersey City man who works as a grocery store clerk and who reportedly traveled to Riverside County Park in Lyndhurst. While at the park, Rodriguez allegedly entered the bathroom and began to use his cell phone to record another person who was using the restroom. Someone reportedly noticed Rodriguez taking the inappropriate cell phone video. The Lyndhurst Police Department soon got a call about suspicious activity at the Lyndhurst park. Lyndhurst cops then notified the Bergen County Sheriff's Office, with both law enforcement agencies dispatching officers to the area to investigate.
Police eventually found Rodriguez at the public park and held him for questioning. Detectives with the Bergen County Prosecutor's Office were then called to the scene to assist with the investigation. According to prosecutors, that investigation "revealed that Rodriguez used the camera on a smartphone to record and view an area of the men's bathroom." As a result of the findings of investigators, Rodriguez was placed under arrest and charged with invasion of privacy.
Child Pornography Charges in New Jersey
A statement from the Bergen County Prosecutor's Office also indicated that detectives found images of child pornography on Rodriguez's phone. Bergen County Prosecutor Gurbir S. Grewal said that Rodriguez's electronic device contained "sexually explicit images and/or videos of prepubescent children." As a result, Rodriguez was also charged with possession of child pornography.
Possession of child pornography is one of the most serious sex crimes listed in the NJ Criminal Code. It is against the law for a person to knowingly receive, distribute, download, upload, promote, traffic, or otherwise possess images or videos of minors engaged in sexual acts. Under N.J.S.A. 2C:24-4b(5)(b), anyone who possesses or views films, photos, or computer files that depict a child engaged in prohibited sexual acts can be charged with a fourth degree felony. Moreover, Bergen County prosecutors tend to aggressively prosecute child pornography charges because this crime puts children at risk and law enforcement can face heavy scrutiny in these cases. This means that a person convicted of possessing child pornography in Bergen County Superior Court in Hackensack could be looking at stiff penalties that include a sentence of up to 18 months in New Jersey State Prison and a $10,000 fine.
Contact the Tormey Law Firm About Your Sex Crime Charges in Bergen County, NJ
If you've been accused of possessing child pornography in New Jersey, you need immediate legal representation. The experienced Bergen County criminal defense lawyers at the Tormey Law Firm know how to aggressively defend against these types of sex crime charges. The firm's founding partner, Travis Tormey, previously worked with the sex crime unit of the U.S. Attorney's Office, so he knows how prosecutors strategize and deploy their resources in child pornography cases. Contact us today to start your defense.