Fair Lawn NJ Summer Counselor Charged with Sexual Assault of 6-Year-Old Girl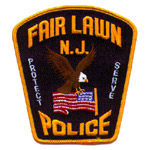 A teenage boy has been accused of sexually assaulting a young girl at a summer program in Fair Lawn, New Jersey.
The 17-year-old suspect worked as a volunteer counselor at the English Language Learner summer enrichment program at Lyncrest Elementary School in Fair Lawn, NJ. The victim was a 6-year-old student in the summer program.
According to Bergen County prosecutors, the suspect engaged in "inappropriate sexual activity" with the victim on multiple occasions.
The suspect has been charged with aggravated sexual assault, criminal sexual contact, and endangering the welfare of a child.
Depending on whether the suspect is charged as an adult or a juvenile, he could face significant criminal penalties. As set forth by N.J.S.A. 2C:14-2, anyone who commits an act of sexual penetration with a minor child under the age of 13 can be charged with a first degree felony. A conviction for first degree aggravated sexual assault could lead to a sentence of 10-20 years in NJ State Prison.
In addition to receiving a prison sentence, the suspect could be subject to Megan's Law sex offender registration requirements.
After being arrested and processed, the suspect was taken to the Bergen County Juvenile Detention Center in Teterboro, New Jersey.
The suspect's identity was not revealed to the media because he is just 17 years old.
To learn more about this case, check out the NJ.com article entitled "Teen Counselor Accused of Sexually Abusing Girl, 6."