Cliffside Park NJ Man Cited for Traffic Violations, Allegedly Eluded Ridgefield Park Police during Chase on Route 46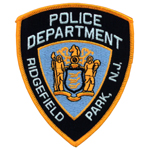 Police in Ridgefield Park NJ recently arrested a Cliffside Park man who allegedly fled police after a traffic stop and later crashed into two police cars.
According to Bergen County authorities, the suspect was allegedly committing multiple moving violations while driving on a highway in Ridgefield Park, New Jersey.
A Ridgefield Park patrol officer spotted the suspect behind the wheel of a Mercedes Benz ML 350 and driving on Route 46. The police officer pulled over the suspect and asked him to exit the vehicle because he appeared to be drunk. At that point, the suspect allegedly hit the gas and drove away, prompting a police chase.
Several Ridgefield Park police officers joined the pursuit, with the suspect reportedly evading police on Route 46. The chase eventually ended when the suspect reportedly slammed into two police cars near the Secaucus toll plaza on the highway.
Ridgefield Park police later obtained a search warrant to search the suspect's vehicle. Police allegedly discovered five ounces of marijuana in the car.
The suspect, a 36-year-old man from Cliffside Park, NJ, faces numerous criminal charges, including eluding police, aggravated assault, resisting arrest, and simple possession of marijuana. The suspect has also been cited for 30 different traffic violations.
After being placed under arrest and processed, the suspect was remanded to the Bergen County Jail in Hackensack, NJ.
For further information about this case, check out the NJ.com article, "Driver Rammed Patrol Cars after Traffic Stop, Ridgefield Park Police Say."