Alleged Gang Member Sentenced to Prison for Shooting at Hackensack Cops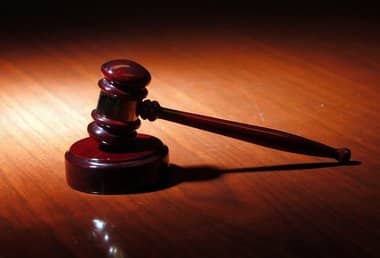 An alleged member of the Bloods gang was recently sentenced to two decades behind bars for firing gunshots at a police officer in Hackensack, NJ.
The suspect is a 25-year-old man from Bergen County, New Jersey. According to Bergen County prosecutors, the suspect was involved in a violent altercation with Hackensack cops in July 2013. The altercation culminated in a shootout that resulted in four police officers sustaining serious injuries.
Two police cruisers chased the suspect as he allegedly fled in the area of a housing project located on First Street in Hackensack. As the police officers pursued him, the suspect reportedly used a handgun to fire several gunshots at the cops. In fact, one of the bullets went through the front windshield of one of the police cruisers and just missed striking an officer in the head.
The suspect was eventually apprehended and taken into police custody, with police officers reportedly shooting the suspect 15 times prior to capturing him. Bergen County NJ prosecutors subsequently charged the suspect with numerous crimes, including aggravated assault, attempted murder, and multiple weapons offenses.
The suspect avoided trial in Bergen County Superior Court by reaching a plea deal with prosecutors. In exchange for the suspect pleading guilty to the attempted murder and aggravated assault charges, the Bergen County Prosecutor's Office agreed to drop the remaining criminal charges.
Now a superior court judge has signed off on the plea deal and sentenced the suspect to a term of incarceration of 20 years in New Jersey State Prison.
For more information about this case, read the NJ.com article, "Gang Member Gets 20 Years for Shooting at Cops During Chase."