Thomas Ercolano, Former NJ Deputy Attorney General, Joins the Tormey Law Firm in Bergen County
Former NJ Deputy Attorney General Joins the Tormey Law Firm LLC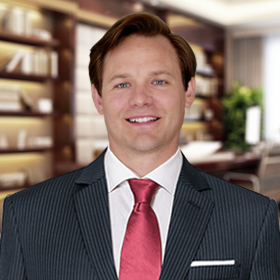 The Tormey Law Firm LLC is pleased to announce that Thomas Ercolano has joined the law firm as an associate attorney beginning September 1, 2016. Tom is a former judicial law clerk in Middlesex County. Tom also served as a Deputy Attorney General for the State of New Jersey for four years, prosecuting child abuse and child neglect cases for the State.
During his years as a Deputy Attorney General, Tom tried countless cases for the NJ Division of Child Protection and Permanency (formerly DYFS) and conducted Order to Show Cause custody hearings, case management conferences, pre-trial conferences, child abuse and neglect fact-findings, and termination of parental rights trials. During his tenure with the DCP&P, Tom learned what it takes to manage an extensive caseload and develop effective case strategy. He also worked with expert witnesses, including pediatricians, psychologists, and psychiatrists. In addition to developing his trial advocacy skills, Tom wrote numerous appellate briefs for DCP&P and presented oral arguments before the Appellate Division.
Practice Areas: DCP&P (DYFS) Defense, Criminal Defense, and Municipal Defense
Education:
Undergraduate: Lafayette College, 2007, Bachelor of Arts in Philosophy
Law School: Seton Hall University School of Law, 2010, Juris Doctor
Bar Admissions:
New Jersey, 2010
New York, 2011
Career Experience:
Judicial Clerk to the Honorable Roger W. Daley (Ret.), New Jersey Superior Court, Middlesex County
Deputy Attorney General, New Jersey Office of the Attorney General, Department of Children and Families Practice Group
Tom Ercolano is available immediately to assist you at 201-556-1570.