Ridgefield Park Former Wrestler Charged with Carjacking, Assault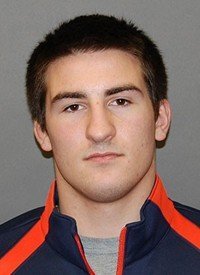 In a recent case involving a Ridgefield Park resident and former wrestler at Bergen Catholic High School, the young man was charged with a number of serious offenses including carjacking, burglary, and assault.
According to officials from the Manasquan Police Department, 20-year-old Ridgefield Park resident Lukas D. Iorio was arrested on Sunday, May 25th, after he allegedly stole a motorized beach cart from 2 individuals, assaulting and forcefully removing them from the vehicle. Iorio is also accused of being under the influence while driving, hitting a 49-year-old man with the cart as he fled the scene, punching another man when he crashed the vehicle, and assaulting two residents after illegally entering their home.
At least five victims were injured as a result of the incidents and Iorio was charged with a multitude of crimes when he was ultimately taken into custody. He is now facing criminal charges for carjacking, burglary, resisting arrest, four counts of simple assault, assault by auto, two counts of criminal mischief, and leaving the scene of an accident with personal injury. In addition, he received summonses for driving under the influence and reckless driving.
Iorio was held at the Monmouth County jail, with his bail set at $341,000, before being released the following day. The Bergen County wrestling champion could be sentenced to a significant term of incarceration if he is convicted of the charges, particularly those for carjacking.
Under N.J.S.A. 2C:15-2, carjacking is classified as a first degree crime in New Jersey. First degree offenses, which are the most serious under the state's criminal code, are typically punishable by a prison sentence ranging from 10 to 20 years. However, carjacking convictions are subject to specific sentencing requirements with a maximum sentence of 30 years because these crimes are considered particularly egregious.
Clearly, the charges against Iorio are extremely serious and may have implications that affect his life for decades to come.
For more information pertaining to this case, access the following article: Arrest of former Bergen Catholic wrestler in Manasquan shocking to ex-coach